My Blog
Posts for tag: toothache
By LA South Bay Dental
February 10, 2021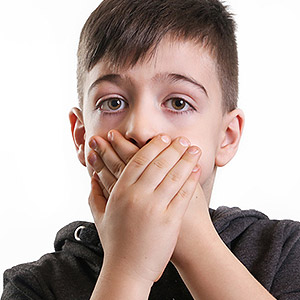 Knowing what to do—and what not to do—when your child is sick can greatly affect their health and well-being. That's especially true with dental problems.
Here then are some Dos and Don'ts for 3 common problems children experience with their teeth and gums.
Teething. An infant's first teeth breaking through the gums is a normal but often unpleasant experience. Fortunately, teething episodes only last a few days. And, there's usually no need to see the dentist unless they have a fever or diarrhea while teething. In the meantime:
Do: provide them chilled (not frozen) cloth or plastic items to bite and gnaw, and massage their gums to relieve painful pressure. You can also give them an age-appropriate dose of a mild pain reliever.
Don't: rub any medication on their gums, which can irritate them and other soft tissues. Never use alcohol or aspirin to alleviate teething discomfort. And avoid using anything with benzocaine, a numbing agent which can be hazardous to young children.
Toothache. Whether a momentary sensitivity to hot or cold or a sharp, throbbing pain, a child's toothache often signals tooth decay, a bacterial disease which could eventually lead to tooth loss.
Do: make a dental appointment at your child's first complaint of a toothache. Ease the pain with a warm-water rinse, a cold compress to the outside of the jaw, or a mild pain reliever.
Don't: rub medication on the teeth or gums (for similar reasons as with teething). Don't apply ice or heat directly to the affected tooth or gums, which can burn them.
Bleeding gums. Gum bleeding from normal brushing or flossing, along with red or swollen gums, may indicate periodontal (gum) disease. Although rare in children, it can still happen—and it can put an affected tooth in danger.
Do: see your dentist if bleeding continues for a few days. Continue to brush gently with a soft-bristled toothbrush around the gums to remove plaque, a thin-biofilm most responsible for gum infection.
Don't: brush aggressively or more than twice a day, which could unnecessarily irritate and damage the gums. And don't stop brushing—it's important to remove plaque buildup daily to lessen the gum infection.
If you would like more information on dental care for children, please contact us or schedule an appointment for a consultation.
By LA South Bay Dental
April 29, 2019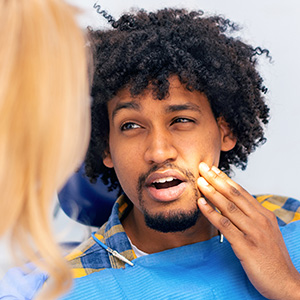 A toothache means a tooth has a problem, right? Most of the time, yes: the pain comes from a decayed or fractured tooth, or possibly a gum infection causing tooth sensitivity.
Sometimes, though, the pain doesn't originate with your teeth and gums. They're fine and healthy—it's something outside of your tooth causing the pain. We call this referred pain—one part of your body is sending or referring pain to another part, in this instance around your mouth.
There are various conditions that can create referred pain in the mouth, and various ways to treat them. That's why you should first find out the cause, which will indicate what treatment course to take.
Here are a few common non-dental causes for tooth pain.
Trigeminal Neuralgia. The trigeminal nerves situated on either side of the face have three large branches that extend throughout the face; the branch to the jaw allows you to feel sensation as you chew. When one of the nerve branches becomes inflamed, usually from a blood vessel or muscle spasm pressing on it, it can refer the pain to the jaw and seem like a toothache.
Temporomandibular Joint Disorder (TMD). These two joints that connect the lower jaw to the skull can sometimes become dysfunctional for a variety of reasons. This can set up a cycle of spasms and pain that can radiate throughout the jaw and its associated muscles. The pain can mimic a toothache, when it actually originates in the jaw joints.
Teeth Grinding. This is an unconscious habit, often occurring at night, in which people clench or grind their teeth together. Although quite common in children who tend to grow out of it, teeth grinding can continue into adulthood. The abnormally high biting forces from this habit can cause chipped, broken or loosened teeth. But it can also cause jaw pain, headaches and tenderness in the mouth that might feel like a toothache.
These and other conditions unrelated to dental disease can seem like a tooth problem, when they're actually something else. By understanding exactly why you're feeling pain, we can then focus on the true problem to bring relief to your life.
If you would like more information on oral pain issues, please contact us or schedule an appointment for a consultation.
By LA South Bay Dental
September 18, 2016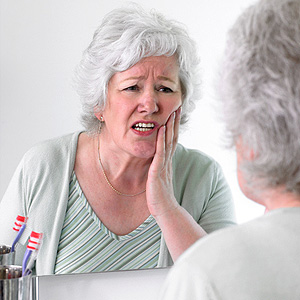 Pain has a purpose: it tells us when something's wrong with our bodies. Sometimes it's obvious, like a cut or bruise. Sometimes, though, it takes a bit of sleuthing to find out what's wrong.
That can be the case with a toothache. One possible cause is perhaps the most obvious: something's wrong with the tooth. More specifically, decay has invaded the tooth's inner pulp, which is filled with an intricate network of nerves that react to infection by emitting pain. The pain can feel dull or sharp, constant or intermittent.
But decay isn't the only cause for tooth pain: periodontal (gum) disease can trigger similar reactions. Bacteria living in dental plaque, a thin film of food particles on tooth surfaces, infect the gums. This weakens the tissues and can cause them to shrink back (recede) from the teeth and expose the roots. As a result, the teeth can become painfully sensitive to hot or cold foods or when biting down.
Finding the true pain source determines how we treat it. If decay has invaded the pulp you'll need a root canal treatment to clean out the infection and fill the resulting void with a special filling; this not only saves the tooth, it ends the pain. If the gums are infected, we'll need to aggressively remove all plaque and calculus (hardened plaque deposits) to restore the gums to health.
To further complicate matters, an infection from tooth decay could eventually affect the gums and supporting bone, just as a gum infection could enter the tooth by way of the roots. Once the infection crosses from tooth to gums (or gums to tooth), the tooth's long-term outlook grows dim.
So, if you're noticing any kind of tooth pain, or you have swollen, reddened or bleeding gums, you should call us for an appointment as soon as possible. The sooner we can diagnose the problem and begin appropriate treatment the better your chances of a good outcome — and an end to the pain.
If you would like more information on diagnosing and treating tooth pain, please contact us or schedule an appointment for a consultation. You can also learn more about this topic by reading the Dear Doctor magazine article "Confusing Tooth Pain: Combined Root Canal and Gum Problems."